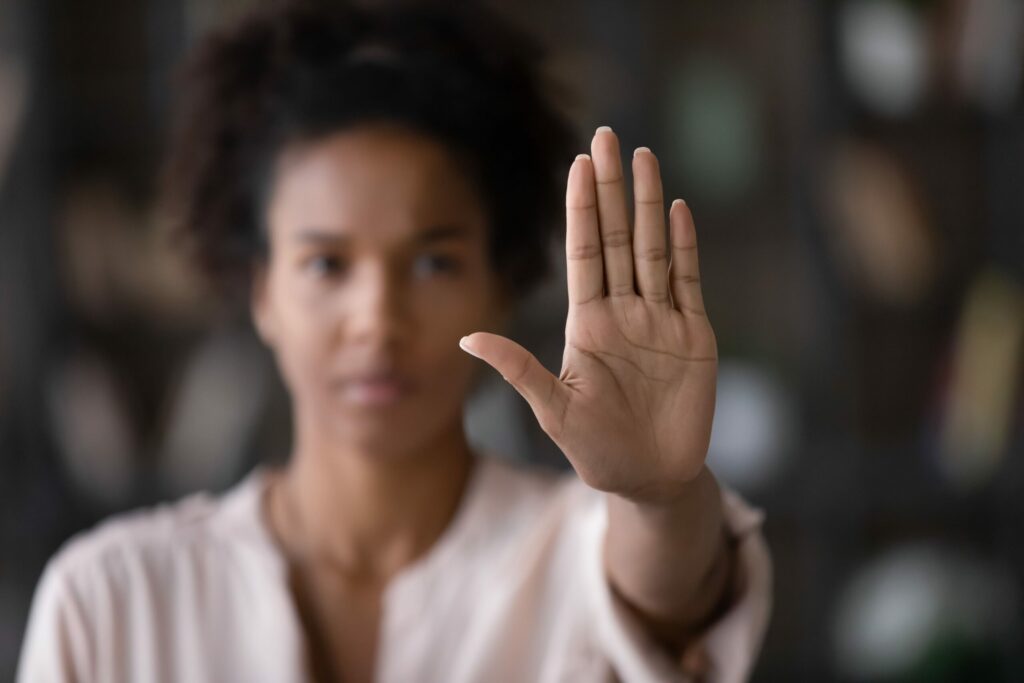 My colleague Frank and I are sitting at the back of a pickup truck. This is my first week on the job collecting the stories of the survivors of MIFUMI. Today I am heading out to the village to pick up the report files of domestic violence recorded for this month at the subdistricts law centre. The journey begins as a series of rolling over hills through dirt track roads past fields of greenery and crops until finally we reach our first Tororo sub district, Bukedea. As I walk towards the centre, a lady greets me with a warm smile. In her hands is a heavy stack of papers with a slightly unsettling and unfitting story to uncover, which evidently contradicts the welcoming look on her face. This is Mary, and she is a domestic violence survivor and champion. Unlike the women whose stories of entrapment and abuse that she sits and listens to, Mary found refuge in MIFUMI and a voice to empower herself and other women. After casual small talk, Mary hands me over the heavy stack of papers. I feel my arms give in under the weight as she begins to tell how the numbers of domestic violence have increased since COVID-19. I listen carefully and take in what she is saying, and inside me I feel a growing pool of sadness. Domestic violence is often underreported in the villages of Tororo. Shame and fear hold these women back from coming forward, but the heavy stack of papers in my hands, although shocking, reveal only the tip of the iceberg of domestic violence and that the problem is far greater than appears.
After talking with Mary, I thank her for her time and walk back to my truck. As I step in, I take a moment to search for trends that coexist with the new increase in domestic violence since COVID-19, and I try to conceal my gasps. I am horrified to see a significant number of statutory rape cases or defilement, as it is called here in Tororo, in other words, sexual intercourse with a minor.
After a long and silent ride, our car parks up at Budaka, now our second sub-district of Tororo, the second out of another eighteen subdistrict law centres we will visit. In each one a similar pattern repeats. I make my way to the office and come back with an even greater stack of reports than before. A wave of sadness fills me again, as the outstanding prevalence of violence and abuse reported sends me into another silent rage.
During another car ride covered by a thickening silence, I pause to ask Frank how often he finds statutory rape cases in Tororo. He looks at me and replies, 'it is common', and the car is silent again. I begin to think about village culture in rural Africa. Once a girl is married (which is usually before the age of 18) or starts having children (usually from the age of 14 -16), she stops her schooling to focus on her family and grow crops. I then think about the not so lucky girls who since Covid have been forced into marriage with men they aren't happy marrying simply for the sake of securing a 'stable' future. I also begin to think about the stories behind all these women stacked on my lap, the opportunities they have been held back from, and the abuse and violence they have endured. My silent anger rises as we approach yet another subdistrict.
Finally, at the end of a long and tiring day, we arrive through the gates of the MIFUMI office. The significance of the organisation becomes even more apparent as I sit down and allow my thoughts to come together. As I reflect on my day and the collective work of MIFUMI, I am yet again filled with pride and reminded of my purpose here – to empower women and girls and end violence and abuse against women and girls.
Since our establishment in 1994, MIFUMI has directly changed the lives of more than 60,000 women and children through comprehensive services, and supported over 5000 women with livelihood in education, health-care, micro-enterprises and domestic violence advocacy. By following MIFUMI on social media, volunteering your time or providing donations, you can help increase the quality of life for women and girls in Africa.