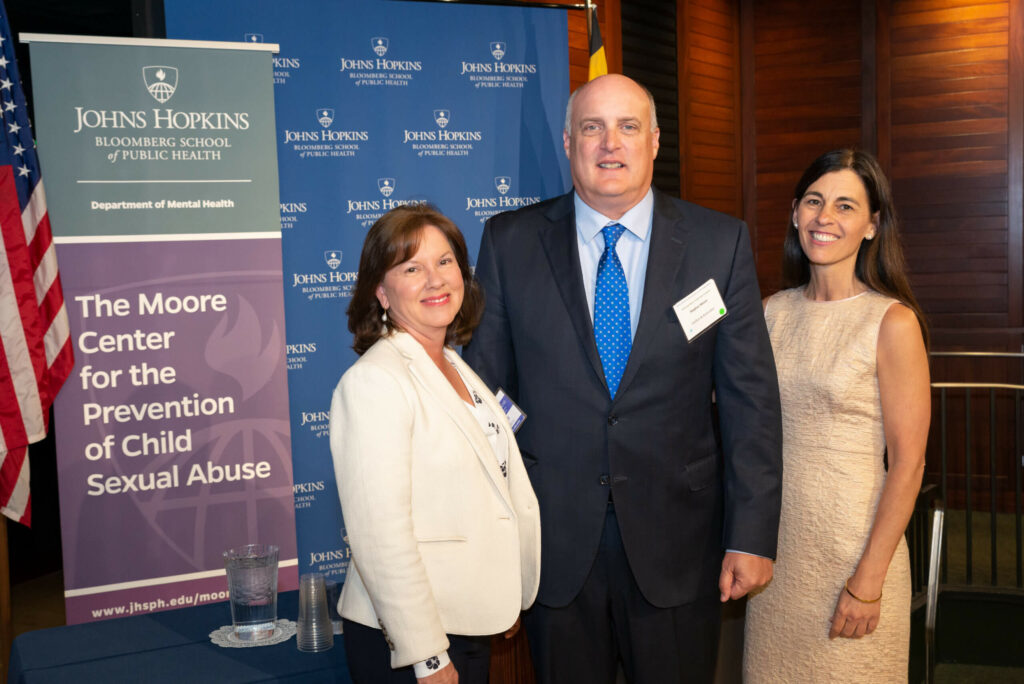 We believe that children everywhere deserve the chance to grow and learn in safety – free from the threat of sexual abuse. In recent years, researchers and practitioners have shown that it is possible to stop this abuse from happening in the first place. One example is Dr Elizabeth Letourneau, who develops and evaluates perpetration prevention programmes at Johns Hopkins University. Promising examples also exist elsewhere – with leading programmes in Canada, Sweden, and Germany – but others need to be identified, evaluated, and promoted so they can be implemented around the world.
This is the goal of a new initiative of the Moore Center for the Prevention of Child Sexual Abuse, which Dr Letourneau directs at Johns Hopkins University in Baltimore. In addition to identifying and validating perpetration prevention programmes, the five-year research effort will help build the global capacity to implement them through an online hub for policymakers and practitioners. This work is funded in part by an Oak Foundation grant of USD 10.3 million, the largest philanthropic investment in perpetration prevention to date.
"Most efforts to address child sexual abuse are reactive, with major investments in apprehending, prosecuting, incarcerating, and monitoring perpetrators," said Stephen Moore, M.D. and founder of the Moore Center. "We see a unique and world-changing opportunity to prevent child sexual abuse from occurring in the first place."
Dr Letourneau will conduct this work in partnership with Dr Michael Seto, a professor of Psychiatry at the University of Ottawa, and his team at The Royal Ottawa Health Care Group.
This work is supported by Oak's Prevent Child Abuse Programme, which, together with our partners, seeks to build a world where every child can thrive. Read more about the programme's strategy here.