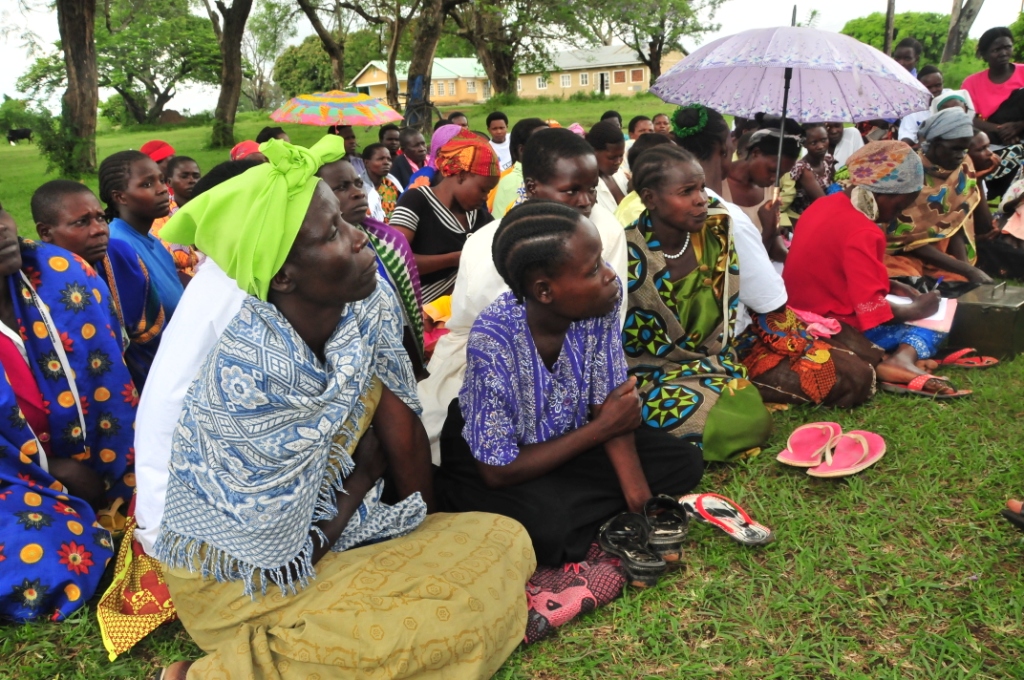 NEWS REPORT: Monday 6 December 2010
'African Archers' radio series gives domestic violence victims a voice
Victims of domestic violence in a remote part of Uganda will have their voices heard in a 10-part radio drama dubbed the African Archers after a team of British and Ugandan writers collaborated to write, cast and record the series on location.
Not only did local people star in the soap, called Mako-Mere – Making Friends – they were also trained in various recording and directing techniques during its development. This means that they will be able to produce another series if the show is a hit when aired in January.
The theme tune for the series is sung by the cast, led by an 82-year-old, and each episode contains live music by local women or children.
Jane Rogers, Professor of Writing at Sheffield Hallam University, spent a month working with five Ugandan writers in a village outside Tororo, Eastern Uganda, to develop the radio drama.
They were joined by Clive Brill, independent radio producer and former producer of The Archers.
Professor Rogers worked with one of her former MA Writing students, Atuki Turner, to develop the series.
Atuki is the executive director of MIFUMI, a charity that works particularly with women, addressing issues such as domestic violence, gender equality, and problems arising out of Bride Price customs in rural Eastern Uganda.
Jane and Atuki, along with the four other Ugandan writers, spent November working in villages around Tororo researching and developing scripts that aim to educate and inform on the issues raised by Mifumi.
Clive is Sheffield Hallam's external examiners in scriptwriting, and, working with Jane and Atuki, he auditioned local actors, cast the soap opera, and directed and recorded the episodes on location in the village. He also trained the cast and crew in a range of techniques.
Jane said: "The episodes feature a charming villain called Teco, which means "trouble" in the local language, Japadola, and sheds light on the problems of domestic violence faced by many women in Uganda.
"The cast of characters ranges from sulky teenager Posh, whose mother has brought her from the bright lights of Kampala to the village where Posh bitterly mourns the lack of electricity and running water; to kindly priest Father Antonio, whose peaceful life is blighted by the arrival of his scheming alcoholic brother.
"The serial aims to reflect contemporary Ugandan concerns; like every other politician in the country, Teco is up for re-election in February, and naturally, bribery is an issue."
Mako mere – is set to air on Tororo-based radio station Veros in the new year.
Jane added: "The team of writers and trainee technicians now have the skills to write and produce a further series if the broadcast proves successful."
Professor Rogers was awarded a British Academy grant to assist with the project, helping to cover travel and accommodation expenses, software, and producer's fees.